Tennis Court Surface: What are the Pros and Cons of Each Type?
Tennis is one of the most well-known sports worldwide and has a long record in the history of sports. As time passes by tennis courts are becoming more innovative. It now has a variety of court surfaces. Each type of court surface has its own characteristics, pros and cons that can affect the play.
Related article: HOW TENNIS RESURFACING WORKS
Pros and Cons: Different Types of Tennis Court Surfaces
Hard Court
Hard Court is the most common type of tennis surface court. It is also often used at tennis clubs, professional tournaments area and public facilities like resorts and hotels. Unlike other main types of courts, a hard court is fairly easy to clean and maintain. Also, the balls bounce fairly high and consistent which makes the play more fun. However, seasoned players often develop or gain lower-body injuries when playing on this hard court surface. Nevertheless, this court surface still favours all-around players.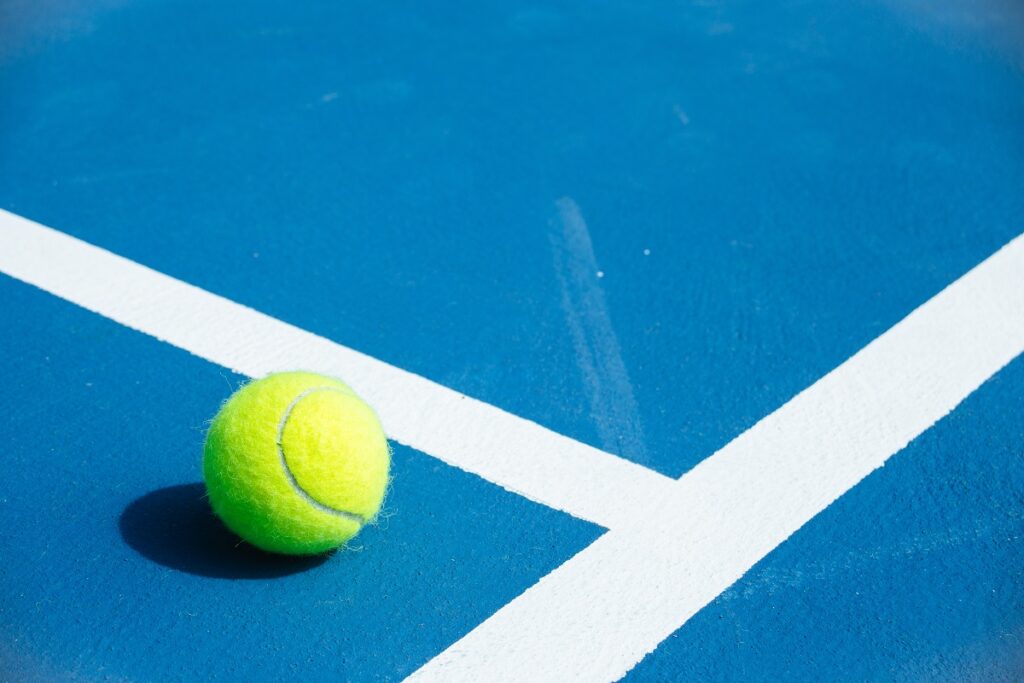 Pros
Hard courts are ideal for tennis players who have big forehands.
If you are a player who has big serves and enjoys to hit fast speeding balls, this court is for you.
Another great thing about hard courts is that they are not slippery. As its hard surface creates friction to your shoes making you less likely to slide or fall during your game.
These courts also dry quickly, so you can play again right after a rain or after you clean it.
Cons
A hard surface court is quite hard on the joints, particularly, for the seasoned players. Although, it is common for players to suffer from joint problems when playing tennis.
On a hard court, the game is quicker, requiring you to also move quickly to enjoy the game.
Clay Court
Clay Court is considered one of the slower tennis surfaces to play on. As tennis ball bounces high enough which is most favourable to those with a baseline game. Consequently, this one is not ideal for the huge servers with the serve-and-volley game style.
This type of tennis court is softer as compared to the other main types of courts. Also, this one is the most preferable tennis court type of every seasoned player. Since clay court slows down the game, it is also ideal for beginners (both adults and kids).
Pros
On clay court, players do not suffer too much stress on their joints.
This type of court gives you a slower play, allowing you to have more time in reaching the ball.
It remains cooler even under the heat of the sun.
Safe to play on even during light rains.
Cons
Clay courts are slippery when it is too wet.
It is more difficult for players to quickly change their position without straining their joints.
On clay courts, the ball bounces differently, depending on the weather. During the dry season, the ball bounces high, whereas, during the wet season, the ball bounces lower.
It requires more upkeep to provide a very smooth play surface.
Grass Court
Grass Court is considered the fastest tennis court surface to play on. However, this kind of court surface is not prominent anymore, particularly nowadays. You do not see more grass courts because it is very high maintenance than other court surfaces. You need to take care of the conditions of the grass itself so it can give you a great play. This kind of tennis court is also considered as the most difficult surface to play on as ball bounces too low on it. 
Pros
Grass courts have a soft surface, making it easier for the players to move.
Fresh grass tennis court allows the ball to bounce consistently. However, players must understand that dealing with the ball that hits the racquet is quite harder than the usual play.
Cons
Balls on the grass-court bounce incredibly low, giving you more time to get used to it. More even, if you just switch to it recently.
Players need to take extra effort to bend their knees during the game to hit the ball successfully.
There is a high possibility for the grass to worn. Leading to more erratic hits and ball bounces.
Grass courts are also slippery and are unsafe to play during wet seasons.
Carpet Court
Carpet Court is mainly used on indoor facilities in cold areas. It is considered the less prominent type of tennis court surface. Besides, it is not used in major tennis tournaments.
Pros
Carpet Court has a faster game than the hard tennis court.
This court is more favourable to players who have a lot of joint power and strength.
They are less expensive than the other court surfaces.
Much easier to maintain than the grass courts.
Cons
Ball hits on carpet court tend to have a very low bounce.
This court requires the players to bend their knees most of the time to play the game.
Although, it is not slippery, falling into this court can hurt you.
Related article: HOW TO CHOOSE THE BEST TENNIS COURT BUILDERS
Key Takeaways
When you are planning to build a tennis court, there are a lot of court surfaces to choose from. You can choose by considering your type of tennis game. As each type of tennis surface court has its own type of tennis play. The pros and cons of each court surface are also stated above to make your selection easier.
If you still have some questions in mind you can contact us today. You can also visit our site Crowall Surface Contractors, LTD. We are happy to answer all your inquiries about tennis courts.